Asian Ladies with the Ultimate Blonde Hairstyles
Over the decade, people have noticed that Asian blonde hairstyles are becoming a fashion. Just about all Asian actresses or actors have made the decision to transform and bleach out of their natural dark hair to blonde. From platinum blondes, strawberry hues into balayage blonde hair, these Asian females revealed to us the way exactly they are able to rock this blonde hair too.
Exactly why Blonde Is Getting Popular with Asian Ladies?
Even though Asian celebrities are all famous for striking hair colour transformation, this wasn't true with bloggers, influencers, and also other ladies. Nevertheless, in the past couple of years, hair salons indicate the growth of Asian females who have come to try out blonde and platinum blonde hair colour.
There can be numerous explanations for why Asian girls bleach their hair blonde. Should they be living in the western countries, it often means that they desire to be part of the western cultures and fashion. But there are additional motives, from seeking attention and be in the limelight to breaking a few Asian traditions and cultures.
Many Asian ladies state that blond hair provides more optimism, which makes them seem more visible among the crowd. It's surely really empowering for blonde Asian females to decide to try anything they desire, from Auburn to different shades of blonde .
Tips & Maintenance
There are lots of things you can do in order to enable a lasting and more glistening blonde hair. All the following are a few of our favorite tips for upkeeping your Asian blonde hair.
This tip isn't in 1st place by mistake. Now you truly need to be patient after changing from darker shade to light blonde. Even although you're hoping to observe the outcome instantly, often that isn't the situation. You ought to be prepared to bleach your hair a couple of times before becoming that ideal Asian blonde hair. In the worst scenario, it may even require months prior to becoming there, but as soon as your colourist has performed the bleaching on your, then you're going to be astounded with the consequences.
When choosing the blond colour of your wish, you have to consider a couple matters in your thoughts. To start with, would that shade of blonde be appropriate for skin tone? Otherwise, you opt for something different.
For example, if you've got fair or lighter skin then you can opt for ashy tones, silvery or even platinum blonde. Golden or honey balayage colours go well with ladies with medium skin complexions.
In the event you have made the decision to become a blonde Asian woman, thereafter you definitely have to perform it slowly and gradually. As mentioned, endurance and patience may be your secret as bleaching is involved to lift your darker or black Asian hair. After you go to the salon for the first time, during the consultation with your hairdresser, they will always keep within the maximum of three colours from your natural hair colour.
Do it slowly and please do not be too aggressive for the very first moment. For an honest caution– in the event that you bleach too much, it's possible to wind up getting hair that looks very brassy and damaged.
This suggestion is particularly important when you've bleached your hair. Please stop shampooing your hair with your usual shampoo for the next three days. Stick to using dry shampoos, to ensure that your bleach can last longer and also to safeguard your hair from becoming brassy.
The one solution that is able to prevent blonde hair from becoming brassy and orange is the use of purple shampoo. For a decade, you can find a number of purple shampoos which are able to enable you to reach perfect blonde colour. You may build a mix together along with your purple conditioner and shampoo to gently care for your own hair if she desires.
In case you have just dyed or bleached your own hair blonde, then it is advisable to avert or never utilize any heating tools in any way. Stylers, curling irons, or straighteners will harm your already dry bleached hair rendering it even more brassy leaving your own hair endings dry like a broomstick.
Most Useful Asian Blonde Hairstyles
We have compiled a listing of the best fifteen blonde Asian Hair-style inspirations that you look out for.
Coolest Asian Blonde Ombre
After would be Definitely the Most well sought after blonde ombre hairstyles for Asian ladies.
 Honey Ombre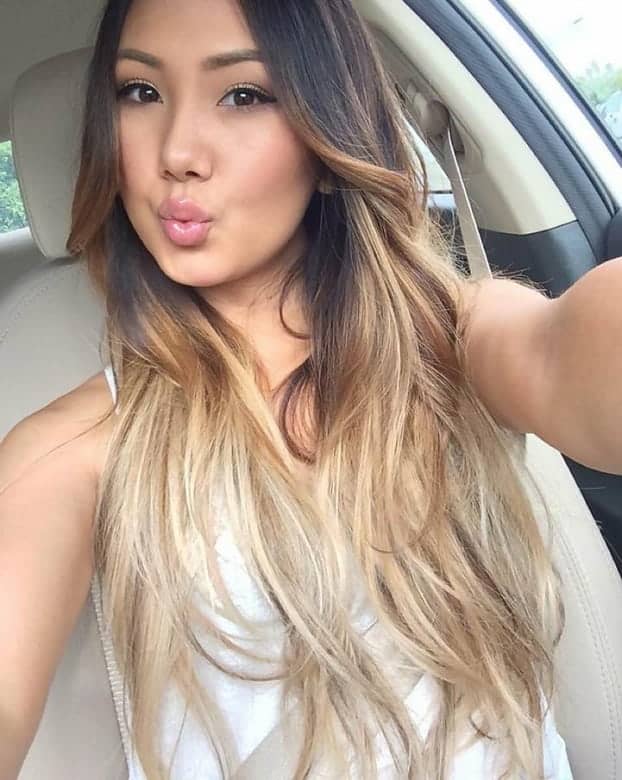 Whenever you're not very certain if you need to go totally blonde, do an ombre. It helps to keep your own hair endings really light, although it's possible to continue to keep the all-natural dark brownish hair-colour that your roots have.
Blonde Ombre
Asian blonde hair Is Ideal for this particularly, so long as you maintain It natural. Dark root hair with wonderful blonde ends is likely to enable you a fabulous look.
Blonde Ombre Balayage
Black blond hair Is ideal for anyone Asian women who'd love to earn a gradual transformation out of their normal espresso brown hair to entirely all over blonde hair.
Edgy Blonde Highlights for Asian Ladies
Asian blonde highlights really are getting to be really hip. Now you should not fall behind this trend also.
Golden Blonde Highlights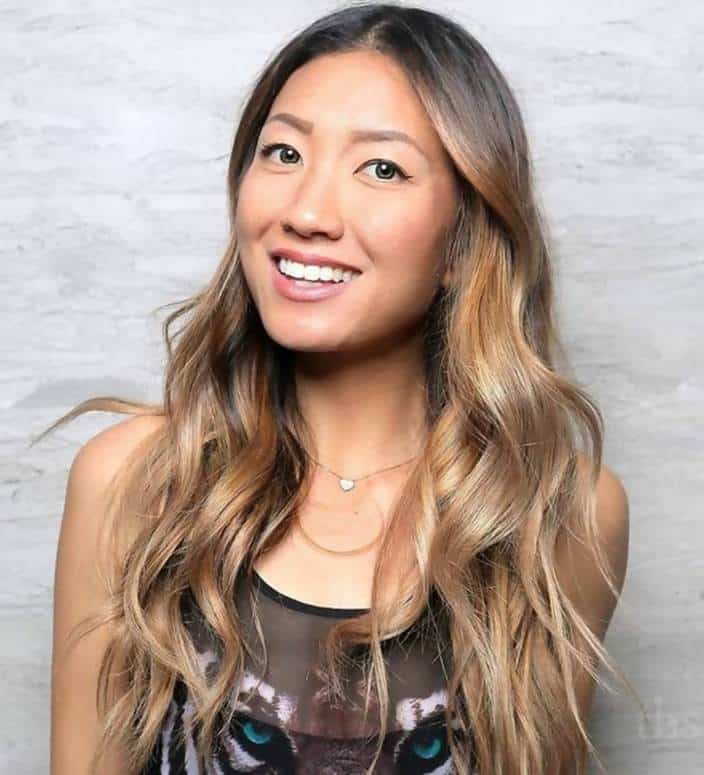 Blond Asian hair isn't strictly platinum or bleached hair. The majority of girls have chosen neutral blond tones, such as for example gold or ashy blonde shades. You may always rely on these high-lights to produce your centre parted hair appear outstanding.
Ashy Blonde Hair Highlights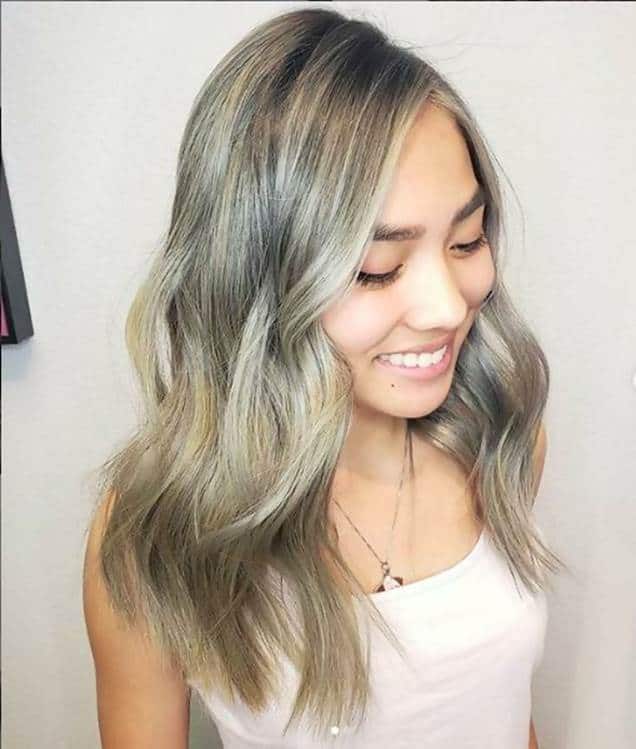 If you want to enable our Asian blond hair look to look flattering, you always have the option to have more ashy undertones. They'll cause you to look stunning with your hair appearing chic and gleaming. Even when your roots begin to over-grow they won't be observable.
Honey Blonde Highlights
This blonde Asian woman could not withstand such beautiful blonde highlights. They enable each hairstyle to appear fascinating, a lot more eye-catching, and entirely chic. Do not be afraid to take on these.
Top Rated Asian Blonde Balayage Hairstyles
This section, we've compiled balayage fashions for blond Asian ladies. Don't miss it!
Blonde Balayage
Balayage is an awesome and highly popular colouring method. It has been catching the hearts of Asian ladies too. They try it using blond colour hairstyles. It's possible for you to soothe the blonde colours down by mixing it using ashy and honey tones.
Blonde Balayage Bob
A choppy bob Is an eye-catching and flattering hairstyle for everyone and as well as the blonde Asian women. The so-called "money pieces" will frame your face and also leaves you with the ideal style everyday. Choose this particular attractive balayage with darker roots and also ashy hair end finishes. You'll be glowing all of the moment, whilst this really unique short A line bob will also cause you to get exceptional.
Platinum Balayage Highlights
Only those ladies who wish to make the bold statement will want to dip their toes into the platinum hues. You have to be mindful of the very simple fact that you'll have to bleach your hair first to enjoy platinum blonde hair. But, you may always consider balayage that keeps your roots darker along with your hair ends in the ashy platinum shade.
Asian Blonde Hair for Different Face Shapes
Assess these blonde Asian hairstyles for the different face contours to find the perfect one for you personally!
Lob for Round Face
Whether or not your hair is either blonde or black, these Asian bob hairstyles suit those ladies with a round face shape. Messy lob balayage is ideal for blonde Asian ladies who enjoy something elegant yet surprisingly suitable for a round face with a higher forehead.
Platinum Blond for Oval Face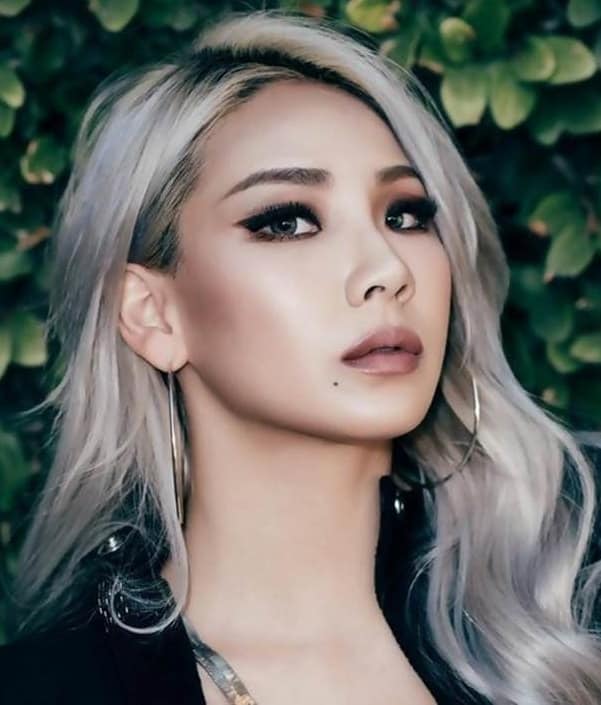 The tip to attaining this beautiful hairstyle would be to comb your hair to the side. Ensure your face-covering any particular side will be able to frame your oval shaped face.
Heart Shaped Face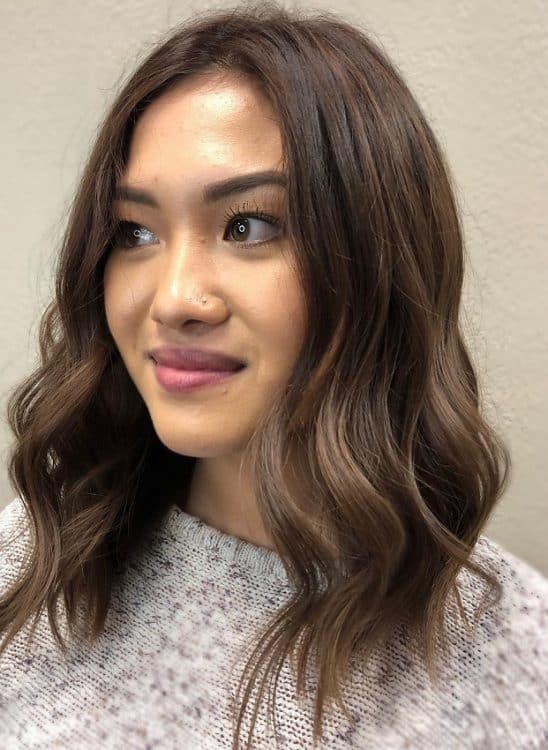 Beautiful Asian hair in its most beautiful condition– prolonged beach waves. It's true, you may enjoy this hairstyle regardless of what the others state. It appears absolutely great on heart-shaped faces. This really is the ideal style for the summer.
Other Asian Blonde Hairstyles
These are other Asian blond hairstyles you may try out.
Blue eyed Blonde Asian Lady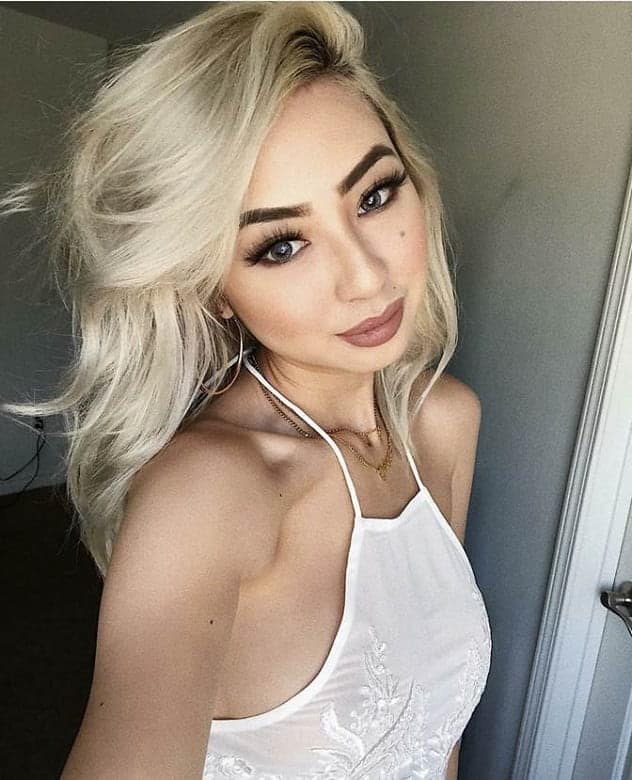 Blue eyes and blonde hair create an unbreakable pact when placed jointly together. They will enable a classy and hip appearance. Make certain you manage one's hair that has been bleached.
Strawberry-blonde Locks
This Asian blonde hair do is a composite of fashionable and retro looks. This is certainly one of the most eye-catching blonde hairstyles.
Dirty Blonde Hair
Dirty blonde hair may be the darkest shade of blond hair. It will appear lovely. Also, it's ideal for ladies who are insecure but would still like to decide to try blonde although perhaps not too bold like the platinum blonde. Ladies, you can try this dirty blonde on first, then make a gradual development towards lighter blonde and even platinum blonde.
Whatever motives for transforming from your own virgin into the blonde Asian hair-colour are, even if you've opted for it, stay glued into it. If you're a blogger or influencer, searching for an easy approach to get incorporated into the society, then it is wiser to go for the Asian blond hair transformation.
Or perhaps you simply just want to adapt some change in your look, by following your favourite celebrities, then go for this Asian blonde hair. You will be amazed with your brand new Asian blonde colour.
BOOK YOUR ASIAN BLONDE HAIR COLOURING APPOINTMENT!
If you are considering investing and joining the ranks of celebrities and superstars with stunning and multi-dimensional blonde hair colours, then you have to go the right place.
Here at Hera Hair Beauty salons, we have highly experienced and skilled international colourist and stylists expertly trained in all advanced hair colouring, highlights and balayage techniques ready to guide you through every step of your blonding transformation journey. To ensure you are delighted with the results, book a free consultation to discuss your hair type, style, and desired outcome with one of our specialists.
All our products are ammonia and PPD-free ensuring healthier, shinier hair. Whether you're thinking of a dazzling, neon change or a simple, sun-kissed look, please do not hesitate to book a consultation with our colourists at Hera Hair Beauty salons in Singapore!
To book your appointment click here ,
or call to book at +6592371254