Like how Cinderella's world changed as she wore a beautiful gown and glass shoes designed specifically for her, each of us can experience a drastic transformation wearing clothes that highlight our looks and make us feel confident in our personal appearance. According to some celebrity consultants and image experts, every single item of clothing that we put on conveys our personality and also influences the way we feel. Finding clothes that make you feel beautiful and confident is a crucial aspect of living a life that you love as your mood affects every aspect of your life. This statement could not be more accurate. Hence with that in mind, we decided it's essential to know the various hues that help you bring out your natural colours.
Everyone of us will always hope to appear the most attractive and hence we've put together this article to assist you to pick the colours that will improve your appearance naturally. Always remember in order to shine, you need to consider the colour of your hair and know what colours work to your advantage.
Dark Brown Hair
Images Credit: Pinterest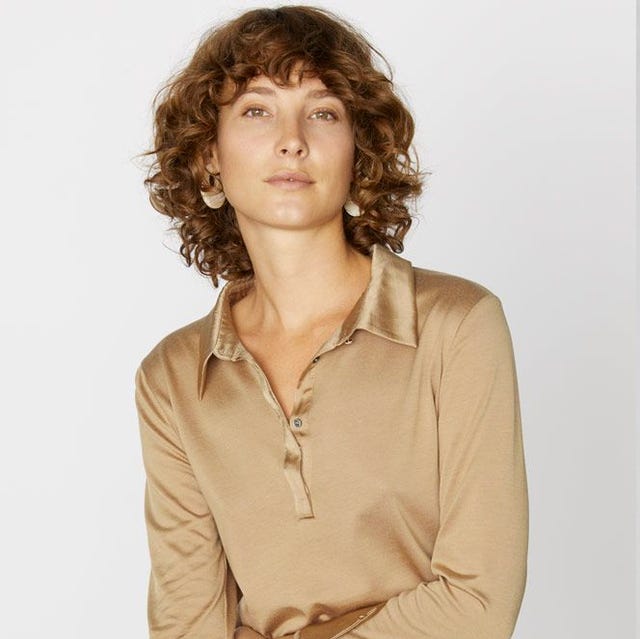 Image Credit: https://www.goodhousekeeping.com/
Your dark hair shade is in saturation, therefore the colours that match you most are ones that are saturated and glossy. Consider turquoise, fuchsia and red. These colours compliment your hair beautifully. The neutral shades in your palette are white, black, and grey. If you are considering matching with those printed patterns, make sure you blend them in a wise way; however, you can use them frequently as you'd like along with your hair, they can make the features of your face stand out.
Make sure to stay from the beige colour out of your clothes as they only make you appear pale. Also, pick your pastel colours with care. There is only one exception: darker skin tones which go well with peach, mauve, pink or lavender. as well as neon hues. That's pretty much all the colours!
Blonde Hair
Blonde hair looks gorgeous when paired with camel and navy blue. Actually, earth tones are perfect and work best for you, along with pastels like pink, light blue and peach. If you are planning to wear clothes that have stamps or patterns opt for smaller-sized patterning.
Black isn't the most appropriate choice as it can make your presence less obvious and noticeable. Also it will make you appear like you're shy and introverted. An alternative is to change it out by a colour similar to it within the colour palette like navy blue as we've previously discussed. Moreover, the large patterns aren't your friends either. They could easily be overwhelming and overtake your appearance especially if you have fair complexion. This is because If you're fair it's possible that your contrast of hair and skin isn't as strong.
Redheads
Image Credit: STEVE GRANITZ/GETTY IMAGES
Image Credit: Quora
Black Hair
Image Credit: Pinterest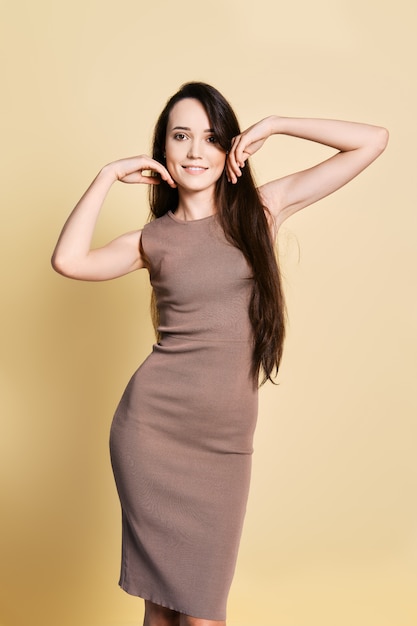 The black colour is also not considered as a neutral colour as in the case for blondes as well as brunettes. It's bold and rich and you need to be careful with your wardrobe options so that you don't overdo it.
Opt for blue instead of black. Blue is a complementary colour to red, and makes you look stylish regardless of the colour. It is possible to wear light and earthy hues such as coral, chocolate, camel, blue-green and green will be the star colour. For what you should avoid, take note that black is a strong colour and can overpower your appearance. Beware of pastel colours too – they're not a great choice for your hair of saturated tones.
The reflection of your hair is a saturated colour that the hues that match this intensity are likely to be your best allies when it comes to clothes choices. The colours of blue, black, purple, white green or even patterns are the ones you need to look out for when you shop.
However beware of low-saturated and low light colours that only make you appear drab and tired. The one exception is light pastels hues that offer amazing contrast to the dark hair.
Platinum or Gray Hair
Image Credit: Pinterest
Image Credit: Pinterest
If you're interested in embracing the changes brought on by choosing to dye your hair or that come with age in your hair colour, there's no concern when it comes down to mixing silver and grey. It's really simple and direct. Make sure you choose contrast shades like white and black. You can also choose rich and deep colours such as navy blue, black, white lavender or purple. There are other great choices, including the precious stone colours like sapphire blue and ruby or silver shades.
If you're hoping to be the centre of attention by your appearance, please do not pick colours such as ivory. They'll only tune you out. This is the same for grey. One final piece of advice is that green colours aren't the best choice for you because they can cause your hair to appear greenish too.
Are you a fashion-forward person or prefer wearing more casual outfits? How do you style and match your outfits?