Let us guess that you should be spending most of the circuit breaker's time at home these days looking at the computer either video conferencing, doing your work, catching up with Netflix or your friends and family. Lockdown is not a situation that we are ready for it and out of sudden, we have abundance of free time that we do not even know and have no plans at all on what to do with it.
When you are tired of catching up the re-runs of your favourite serials or movies, you can consider using this free time to amp up your looks by trial and error with different hairstyles. So just take this as an opportunity to know yourself better with the different hairstyles, one month later (hopefully), we will all be stepping out and you will want to look your best, am I right?
We have gathered some of the hairstyles that you can easily self-create at home and you can experiment or even innovate with the shape and more daily for your overall appearance makeover. You may be surprised that there are several simple and stunning hairstyles that can be built easily and quickly. Listed here are five easy hairstyles inspiration that you can experiment at home and flaunt it to your colleagues and friends once the lockdown is lifted ?.
Looped ponytail
Ayesha Devitre who is one of the Bollywood's popular hairdresser and you will know why she is so popular when you look through her Instagram page. Ayesha Devitre has made the most fashionable and creative hairstyles in Bollywood and she is also known for unique hairstyles on her muse Ananya Panday. I doubt anyone else other than her can think of using bangles in this looped ponytail that can appear so stunning? You can also try to make a half-up ponytail hairstyle and make use of bangles as loops to loop the ponytail through. Thereafter, please tie another ponytail below to hold the whole hairstyle firmly.
Half-Up Tail Braid
This topsy tail braid is fun to make and it appear so beautiful and elegant. It is simple to make by forming 2 sections of hair bundle on each side of the head and tied it up at the back to build a loose ponytail hairstyle. Then make a small gap and flip the ponytail through this gap. Thereafter, create 2 more sections then repeat the same steps again.
Crown braiding
Have you cut off your hair before or during the circuit breaker period as you are desperate to have some transformation? However, if you are getting bore by your hairstyle and begin to disappoint with your choice – please don't. This crown braid style is ideal for shorter locks as you can begin doing it immediately. You may easily choose 3 segments from the crown region and begin to make the classic braid.
High ponytail
As we all know about the classic Ariana Grande's sleek, high ponytail that may appear easy to do, but it is rather challenging hairstyle especially when you are left with little time. However, since now you have all the time in your hand due to the lockdown, to reproduce this hairstyle, you need to straighten your hair with lots of hair gel application and then firmly bundle up your hair into a high ponytail and tied it firmly with two to three elastic hair bangs to secure the ponytail in place.
Double Bun Braids
Who knows what is more superior that one bun? Obviously, the answer is Double buns, of course! Lockdown or not, the all year summer time in Singapore are not kind on us. Try out this fashionable and cooling hairstyle at home especially if there is no air-conditioning. It can be done simply by making two French braids on both sides and wrap the braids round the base to entail the cute buns.
TWIST PONYTAIL HAIRSTYLE
KNOTTED SIDE BRAID
Sided Bun Style
PONYTAIL WITH BRAIDS HAIRSTYLES
THE SLEEK LOW PONYTAIL
POOFED UP PONYTAIL
EASY TWIST PONYTAIL
MESSY SIDE PONYTAIL
TWISTED SIDE PONYTAIL
A LOW BUN HAIRSTYLE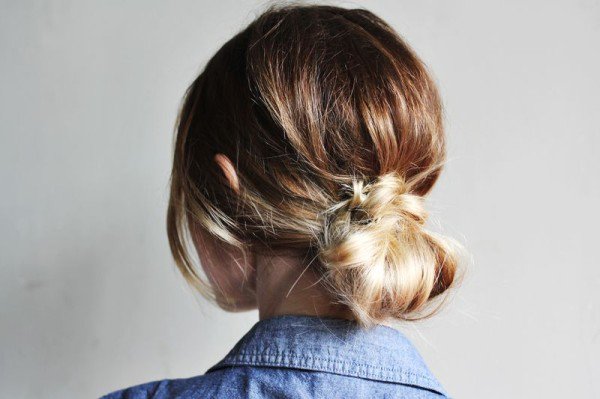 BRAIDED TOPSY TAIL
LOOSE AND MESSY BEACH-READY FISHTAIL BRAID
HIGH PONY FISHTAIL BRAID
PONYTAIL BOW
THE BOHO UP-DO